Just add it to the list of things I need (want) for the house: new planters for the front porch. The storms last month knocked one of our planters over and it broke. Sad day. It was actually one of the planters we used at our wedding. We had four…now only one remains.
My first instict was to look at Ikea for replacements…but they don't have anything that's tall enough. I like these from CB2…they could look good with some tall grass And they're not too expensive either.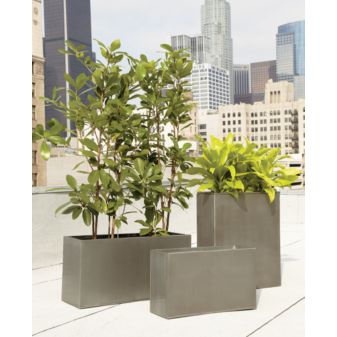 I also like these square planters from Crate and Barrel, but they're way more expensive.
I haven't done much looking beyond those two options. I would love to incorporate more greenery up front (the current bamboo set up was looking a bit naked), but I'm not too good with keeping plants alive, so it'd need to be something hardy. Maybe I'll add the planters to my list of things to search for on Craigslist…